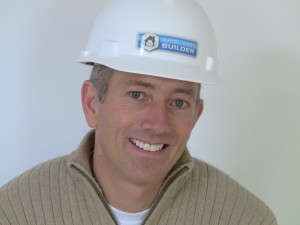 Hi there!  I would like to personally welcome you to our new blog.  I am a home builder, otherwise known as a general contractor.  Over the years, I have noticed my customers getting more and more involved.  One day it occurred to me…why shouldn't they get paid for the time they spend on their new building project?  I mean, if Mr. Jones wants to come out on a daily basis and check out the jobsite, why doesn't he see some savings on his new home?  What if I could give him the knowledge to manage the construction of his new home or project?  This is the first reason I started Armchair Builder.  Why not offer people a source of information they can trust?  Why not give people a site that will give them the support and knowledge of a professional home builder who has built and remodeled hundreds of homes over the last sixteen years?  This resource would give people the knowledge to do what I do…manage the construction of their new building projects…effectively making them the general contractor…otherwise known as an owner-builder.
The second reason I created Armchair Builder…I saw people becoming owner-builders on their own, without any support, and suffering immensely in the process.  I have a friend that does physical work in remodeling…this is his part time job.  I watched as he took on his new home  from the ground up.  I offered to give him some of my advice and professional expertise and he refused.  "This is my new home and I can handle it.  I have been remodeling homes for years" he said.  Eighteen months later the house was still under construction and they were still living in his inlaw's basement.  If Armchair Builder had been up and running at the time of his project, things would have gone much more smoothly.
So, tah-dah!  Armchair Builder is here to be your trusted source of information regarding new home building projects, renovations, basement finishing, home repair and maintenance. We are here to share our written resources that have been created through years of experience (a.k.a. trial & error) and hard work.   We are here to give advice on new, and some old, products that will ensure your home lasts for years to come.  We will share with you how to manage the process of building a new home…including bidding, contracting, scheduling…etc.  In short, we are here to help make your owner-built projects go as smoothly as possible.  After all, why shouldn't you get paid for the time you put into them?  Why should you pay a general contractor full price when you are involved on a daily basis anyway?
Please be sure to comment or ask questions…that is what we are here for.  I hope Armchair Builder helps you with your home projects.  Thanks for visiting.
Sincerely,
Michael
p.s. To find more information regarding building and repairing your own projects with our help go to… ArmchairBuilder.com
No tags