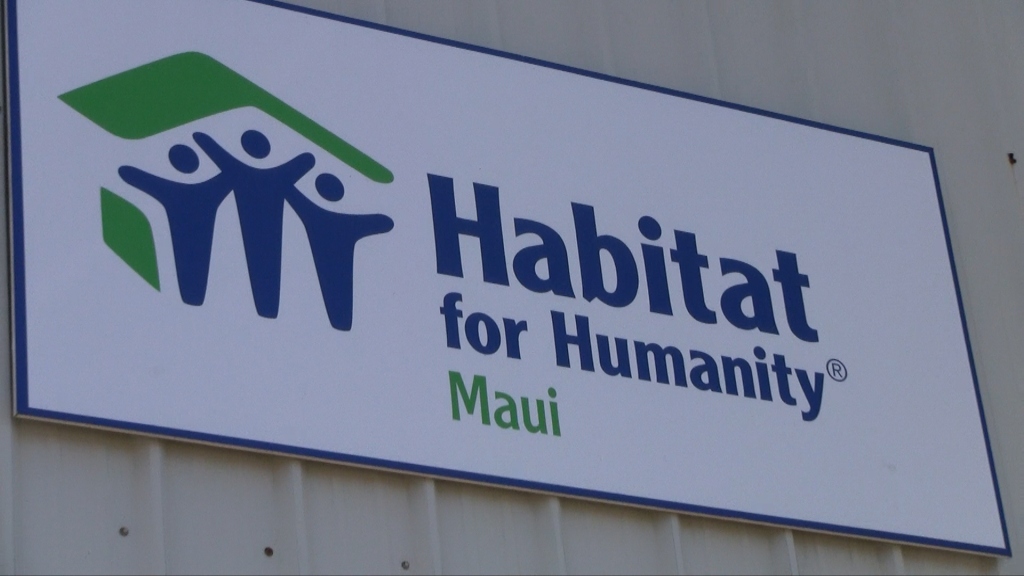 Have you ever wondered how you might be able to learn more about building homes with a hands on experience?  People are always asking me what skills are needed to build your own house.  Well, it doesn't hurt to have some actual experience on the job site.  There really is nothing like working alongside professionals and people that know what they are doing.  It's a great way to learn what it takes to build a quality project.  And what if you could help out a deserving family while you were learning?  Tah dah!  Habitat for Humanity.
We just finished editing a new video from an interview with the Executive Director of Habitat for Humanity Maui.  In the interview, Sherri Dodson makes some great points about why Habitat is able to help so many people. Habitat Maui's mission is to build decent housing and to renovate substandard housing in partnership with community volunteers and potential homeowners so that homelessness and substandard housing on Maui is eliminated.
Through donations of time and materials they are able to build and remodel homes at a great savings to the chosen families.  Here are some highlights from the interview.  I learned a few things myself.
Restore:  The Habitat for Humanity store.  You can donate new and used materials (no appliances).  Just a few of the many things you can find there are granite slabs, trim material, light fixtures and windows.  And some of the items are even new.  As a builder, I have donated new windows and doors that were shipped wrong or the customers changed their mind.  Habitat for Humanity uses the money they make from the store to build and remodel houses.  Look for one of these stores near you.  If you need something for your project, you will want to check Restore as they have some great bargains.  And don't throw away any good materials from your remodel…take it to Restore.
Mortgage:  Each family gets an interest free mortgage provided directly from Habitat (for any costs over and above the donated time and materials).  Habitat uses the money they get back to build more homes.
400-500 Hours:  This is the minimum amount of labor each family provides to build their home and those of others.  Typically, they provide a lot more than this.
Manufacturer Participation:  There are some big companies that help Habitat with deals on materials including but not limited to…Whirlpool, Ferguson, Valspar, Honsador Lumber, Home Depot, and Lowes.
Condos:  They even build condos in some cases when land is either too scarce or too expensive.
Check out the video below if you get a chance, I'm sure you will find it interesting.  And if you feel the need to donate some time or money,
Habitat for Humanity Maui 
is a group that could really use your help to keep doing great things.
 Have you ever worked on a Habitat home?  If you have, tell us about it…we would really like to hear your story.
No tags

2 Comments for Habitat for Humanity: Build. Help. Learn.