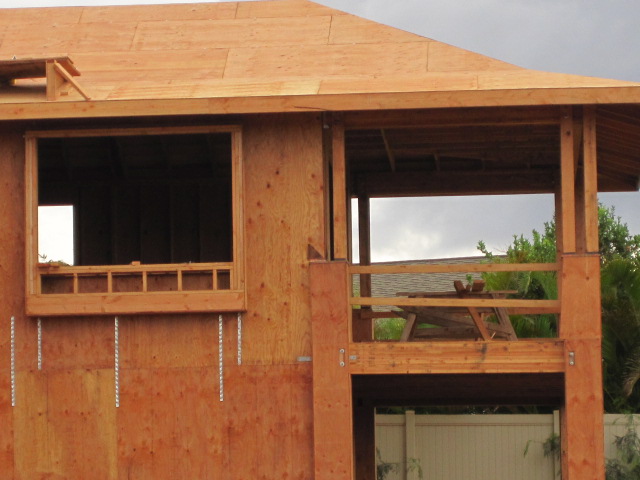 Adding on to a home can be a great way to expand living space to better suit your growing family.  But does it make sense to take on this project?  Are there circumstances where you wouldn't want to consider adding on to a home?  We will tackle these questions and touch on the typical costs associated with a new addition.
Good Reasons for Adding on to a Home
You don't want to leave your neighborhood.  If you really want to stay in your existing neighborhood but you need extra space, it can be a good idea to add on to your existing place.  You may have friends and family living in your neighborhood that make it difficult to leave.  Or maybe you grew up there and just can't stand the idea of leaving the memories behind.  You could try and find another home for sale in the neighborhood but it can be very difficult to find a place that fits your needs with such a small number to choose from.  So if you need to remodel anyway, you might as well stay put and save the moving costs.
You've maxed out all of your current options for adding living space to your home.  If you have an unfinished basement you should seriously consider finishing it first as this is the least expensive method for adding living space.  Finishing a basement can be completed for as little as $15 per square foot.  Next, you might consider finishing your attic if you have the appropriate framing in place.  This will cost you more than a finished basement, but can be much more affordable than adding on to a home.  The last option you might consider before putting an addition on your home would be to finish off the garage space.  This can be a great way to add space without taking on a major project.  A garage space typically costs a bit more than a finished basement but typically comes in less than the attic project.  The point here is to make sure you have exhausted all other options for adding space before adding on to a home.
When Not to Add on
You have no space left on your lot.  A quick trip down to your building department with your plot plan will help you determine if you have any space left for an addition.  Based on the local municipalities requirements for side and rear setbacks and the easements on your property, you are confined to building in a certain envelope.  If your home was built up to these lines originally, you won't be able to add on without a major hassle.
You do not like noise or dust.  When you add on to a home you are living in, the nuisances can really add up.  From power tools to constant mud and dirt, your patience will be pushed to the limit.  And if you are planning a major project that affects the whole house, you might want to consider temporary housing alternatives until the project is complete.
You have the biggest home on the block.  If you already have the biggest, most expensive home in the neighborhood, you may not want to spend the big bucks for adding on to a home.  When you sell your home, they will base the value on the existing homes that have sold in the neighborhood.  Inevitably, some of this money you put in will most likely be lost.
Cost for Adding on to a Home
This is typically the most expensive method to add square footage to an existing home.  If you plan to build out, you will need a foundation, roof, exterior cladding…etc.  All of these items are not required if you are finishing a basement, garage or attic space.  The costs for additions will typically be at or above those for building a home from the ground up on a square foot basis.  So, if you use standard finishes, you could start at around $60 per square foot (depends heavily on your location, specifications, and plan type).  Of course you are able to save the money on the foundation by building up if you have a ranch, but the extra rework required with the existing building can negate those savings.
Check out our main site for more detailed information on home additions.  Adding on to a home can be a good option when you have used up all your space under roof.  However, make sure your lot will allow it and make other living arrangements if the dust and noise will get to you.  You may also want to check out some of our digital resources available at our ESTORE.  We have some one-of-a-kind tools that can save you big money on your next building project.
No tags