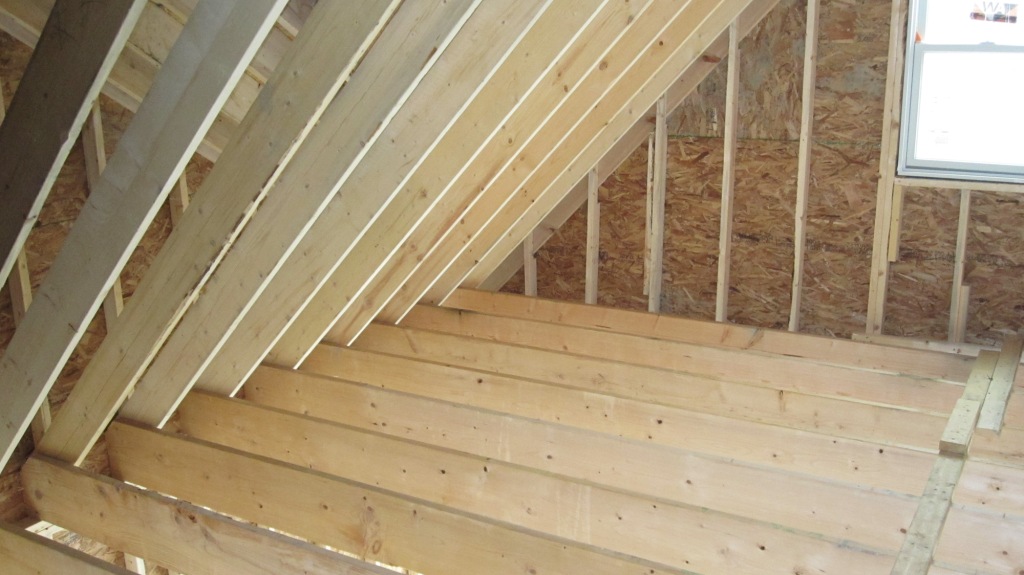 Are you looking for cost effective ways to add living space to your existing property?  There are several different ways to add space without going through the hassle of moving.  Some of the methods to add living space are more cost effective than others.  Let's take a look at some of the more popular options along with their costs.
Basement Finish
The most cost effective way to add living space to a home is to finish off your existing basement.  Finished basement space typically costs from $10 to $30 per square foot depending on the finishes and your involvement.  By taking on the general contractor role for the project, you can save 15-25 percent.  And if you can tackle some of the actual physical work yourself, it's possible to save up to 50 percent more.  If you are adding living space without a bath or kitchen, and your HVAC is of adequate size to condition the new space without upgrading equipment, you can finish off the area for as low as $10 per square foot while managing the project and doing some of the work yourself.  For detailed help with your basement finishing project, stop by our main site.
Garage Conversion
The second most cost effective way to add living space to your existing home is to finish off your garage.  You will first need to contact your local building department to make sure this is allowed and if so, ask for the local code requirements.  If the space is going to serve as a bedroom, you will most likely have more stringent building requirements than if it is an office.
The cost to finish off a garage can be similar to a basement.  But in the end, the actual cost really depends on mechanical and insulation requirements for the space.  If you're in a cold climate, you will need to add heating capacity and you will need to insulate the floor, walls, and ceiling…these will add costs.
Be sure to consider the overall affect losing the garage would have on the value of your home.  If every home in the area has a garage, you may be decreasing the market value of your home by converting it to living space.  In this case, you may want to finish the space with the intention of turning it back to a garage when you eventually decide to sell in the future.
Attic Room
The next option to add living space to your existing home would be to finish off the attic space above.  This is only cost effective if you have a traditional rafter and beam roof structure or have roof trusses designed to add living space.  I always tell my customers when planning a new home to consider adding open roof trusses.  It is much cheaper to build roof trusses that have open space for future finish on a new home than it is to retrofit an existing home with standard trusses.  Engineered drawings, building department review, and materials and labor to retrofit standard roof trusses can get very expensive.  Check out our detailed article, Attic Remodel, for more things to review prior to putting any money into a plan.
Home Addition
Another popular option for adding space to an existing home is to put an addition on.  This is typically the most expensive method to add square footage to an existing home. With this option, you will need a foundation, roof, exterior cladding…etc, which adds significant cost to the project.  All of these items are not required if you are finishing a basement, garage or attic space…because they are already in place.
The costs for home addition will typically be at or above those for building a home from the ground up.  Why?  Because there is a need to integrate the addition into the existing home which adds another level of complexity.  For example, you may need to replace your roof or siding so it blends seamlessly with the existing home.  So, depending on your finishes, you could start at around $50 per square foot.  For more detailed information about adding on to your existing home, stop by our detailed resource, Home Additions.
Backyard Cottage
If you have the land space, it may be possible to build a separate structure in the backyard.  The cost of this option will be similar to building a new home with the exception of the land.  Since you already own the property, you will be adding living space without extra land costs.  Be sure to check with both your local building department and your homeowner's association to see if this is even possible prior to getting too far along.  There are typically zoning requirements for rear and side yard setbacks that prevent you from building too close to the property line.  For more details about this method to add living space to your existing property, stop by this article, Building a Cottage in Your Backyard.
Have you dreamed of building your own home to get exactly what you want and save thousands of dollars?  If so, stop by our Build Your Own Home resources page for more details on how we can help.
No tags