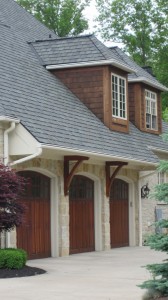 A home purchase is typically the most expensive transaction we will deal so it's important to put the time and effort forth to minimize potential future problems.  Below are some of the major items I recommend when having a home inspection done.  Some of these things are typical for a home inspection…others may be over and above a standard inspection.  But nobody likes surprises after the fact so these will help avoid some of the potential future problems.
Inspector Credentials
Many states don't regulate home inspectors.  So, this inspector could be really good, or it could be his/her first day on the job.  This person will be your eyes and ears to avoid big problems so it's important they know what they are doing.  Here are some things to ask to determine competency:  Is he a member of InterNAHCI or ASHI or other home inspector organization?  This is important because these organizations require special training and follow a certain code of ethics.  How many years in business?  Number of inspections performed?  Yelp reviews? BBB grade?  Who recommended this particular inspector (hopefully not the seller's broker)?  What is the warranty provided for the inspection?  In some cases, the only recourse you have is the money paid for the inspection.  Meaning, if your house falls down, you can only go after the inspector for the $300-500 paid for the inspection.  What special special tools will be used?  Infrared camera? This will tell you if there are any insulation issues with the home.  Moisture meter? (helps check for water leaks)…etc.
Photos of Remodel
If the seller has photos of the home being built or of any remodeling that has taken place, by all means, give these to the inspector to review in case he has a question.  It will help him understand what was done behind the walls.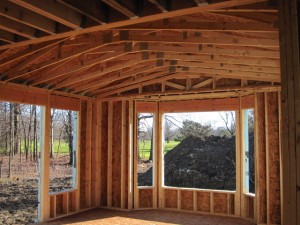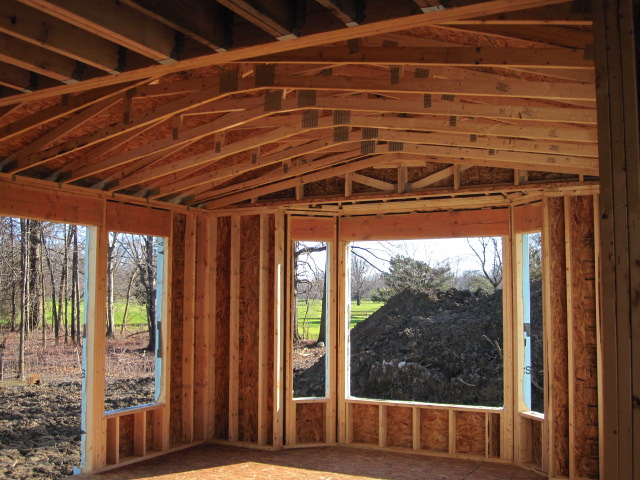 Questions for Home Inspector
Roof – Estimate useful life left, check for ice dam issues in attic and on second floor ceilings.
Basement/Crawl – Look hard for any signs of excessive moisture/water (use moisture meter).  Review photos of the foundation drainage system & waterproofing.  If an addition was built, check for signs of settlement showing between the addition and the original foundation.  Any signs of cracking in foundation from exterior visual inspection?
Hot Water Heater – How old is it?  Estimate useful life remaining.
Furnace and A/C– Manufacturer?  Determine efficiency of furnace…80-90%?  How old is it?  Estimate remaining useful life.
Hot Water Heater – Tank or tankless?  How old is it?  Estimate remaining useful life.
Engineered Plot Plan – Get a copy of this for your future reference.  This will help if you are considering installing a fence, addition, pool or deck.  If the realtor doesn't already have a copy of the plot plan, have her/him stop by the local building department as most building departments keep plot plans on file.  Also ask for a copy of the house plans if they have them.  If any problems come up later or you want to make changes, this will be a huge help.  Also give these plans to the inspector for review before the inspection so they can reference it on the inspection.
Showers – Tiled showers are notorious for leaking and can be really expensive to fix.  Have the inspector look at photos of the shower remodel/build and see if he can determine how they were waterproofed.  Were rubber pan liners used under the floor?  Were the walls waterproofed before installing tile?  Any signs of moisture in the ceilings below the showers?
Yard Drainage – Check yard after a hard rain.  Any water standing?  Have any drains been installed in the yard or patio area?  The best time to stop by the house is after a hard rain.  Check all second floor ceilings and basement for any signs of water/moisture.
New Homes
If you are building a new home, it can be a good idea to have a third party inspector review during construction.  This person could be a local architect, building contractor, or home inspector.  If you go with a home inspector, make sure they have experience with new home construction.  Why?  Inspecting an older, existing home is totally different than looking at work in process.  New homes are subject to new building codes and techniques and it's very important the inspector is familiar with these.  So when is the best time to have your new home inspected by a third party?
Just before backfill:  Review foundation structure, waterproofing, and drainage systems.  I would use an architect for this.
Prior to Insulation:  Review framed structural components and rough mechanicals.  I would use an architect or building contractor for this inspection.
Before Closing:  Review everything that a normal home inspection would cover.  A typical home inspector can handle this for review for you.
A home inspection can be a great way to reveal potential problems with a home prior to closing.  But remember, not every on inspector, or home inspection for that matter, is created equal.  Be sure to hire a competent person to perform the inspection and take an active role in the process. 
No tags