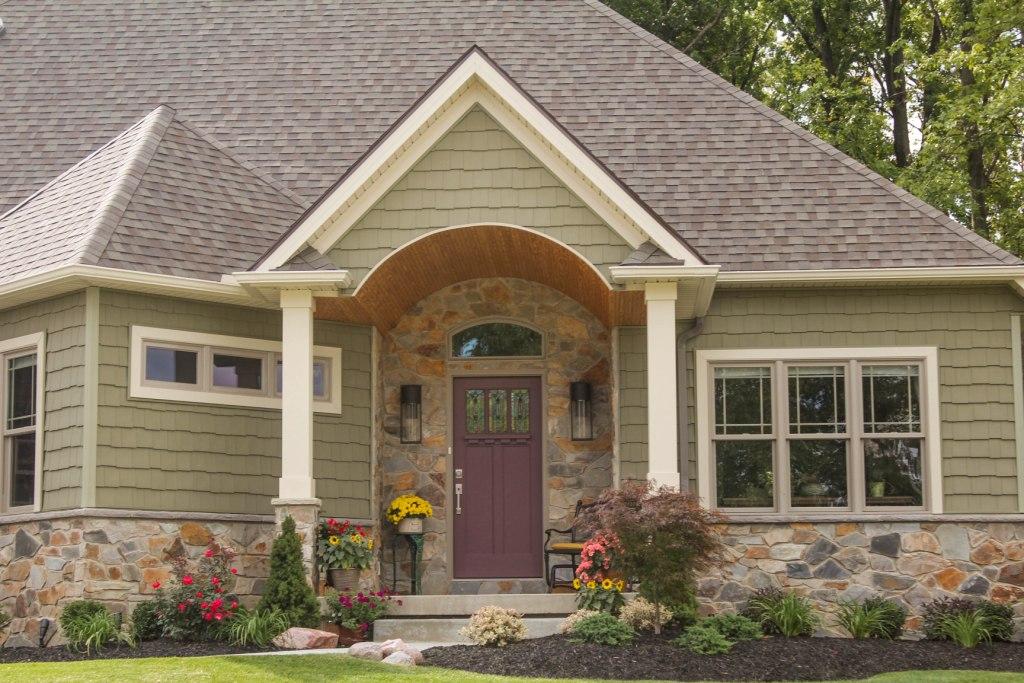 One of the questions that frequently comes up here at Armchair Builder is, "Are there many owner built homes being constructed in the U.S.?"  And when we say owner built, we are referring to the situation where the owner of the property pulls the permit and assumes the responsibility for the project.  This responsibility includes things like hiring trade contractors, inspecting quality, and creating the budget among others.  But for those that take on this responsibility there comes a certain feeling of pride, complete control over the project to allow for serious freedom in product and process, and a potentially large dollar savings.  Let's take a look at the U.S. Census Bureau numbers to get a better understanding of how the quantity of owner built homes created in 2013 relates to the overall number of homes built.
Somebody Actually Tracks This Stuff?
The U.S. Census Bureau collects this information from their Building Permits Survey and from the Survey of Construction which is partially funded by the Department of Housing and Urban Development.  The numbers are tallied and published once a year to allow us to better understand the specifics of the new, privately owned housing units that are being built.   It should be noted that these numbers exclude "HUD-code" housing units (a.k.a. mobile homes).
Total Homes Built
So before we can look at the number of owner built homes created we need to get an understanding of the total volume of construction.  The numbers we will be analyzing in the article refer to new, privately owned single family housing units completed.  Meaning, no public housing or multi-family homes are included in the numbers.  So, the total number of new privately owned single family homes built in 2013 is 569k.  Keep this number in mind so you can better understand those we are about to discuss.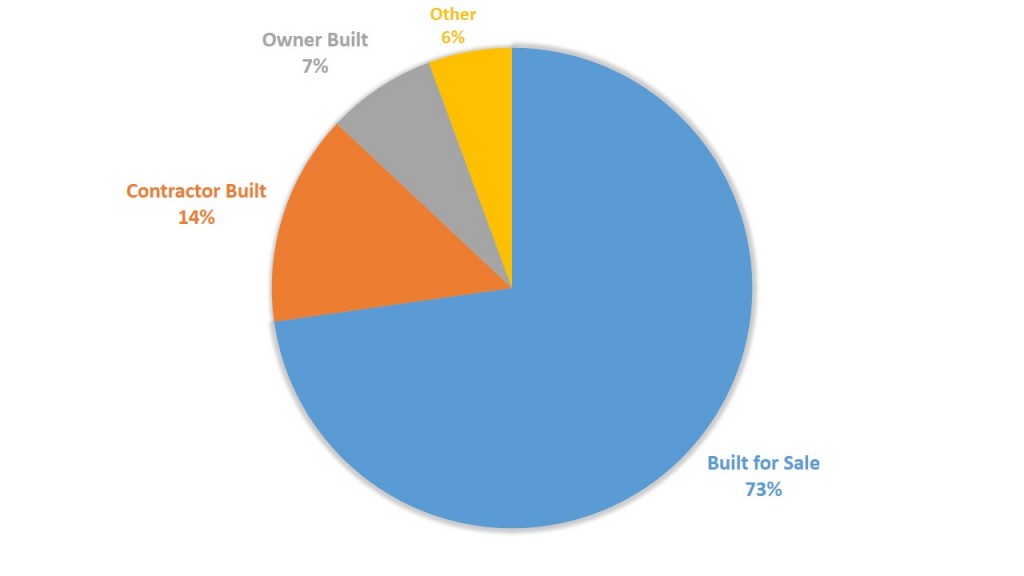 Homes Built for Sale
A rather large number of the homes completed last year were built for sale.  Meaning, builders or developers built the homes on speculation with the intention of selling them and making a profit.  This would include homes built by national or regional builders selling house and lot packages in the communities they develop.  This number represents 414k (73%) of the total 569k homes built in 2013.
Contractor Built Homes
The next group involves the homes that were built by a contractor for a client.  Meaning, these homes came to being by a person contacting a general contractor and asking them to build a home for them from scratch.  In many cases the customer already owns the land.  So the total number of homes completed in the U.S. last year that fall into this category comes to 81k (14% of the total 569k single family homes built).
Owner Built Homes
This brings us to the number we've all been waiting for.  And the drum roll please…the total number of new owner built homes completed in 2013 is 42k (7% of the total).  If you look at this number in a vacuum it really doesn't sound all that impressive.  But when you compare it to the number of contractor built homes, you start to realize the significance.  Forty-two thousand owner built homes versus eighty-one thousand contractor built?  Seriously?  That's more than half as many people who chose to build their own home versus hiring a general contractor for the full process.  Note: This doesn't mean the owner built homes didn't have input or help from a general contractor or builder consultant.  It's common practice, and recommended, for people that decide to go this route to have access to a local pro builder to ask for help in locating trade contractors, estimating, bidding, and scheduling.
The glaring realization from these Census Bureau numbers is that owner built homes are a viable option for many people.  There are so many resources available today to help the average person build their own dream home.  It's not for everyone, but for those that have the extra time and are up for the challenge, it can be extremely rewarding to build your own home.
No tags