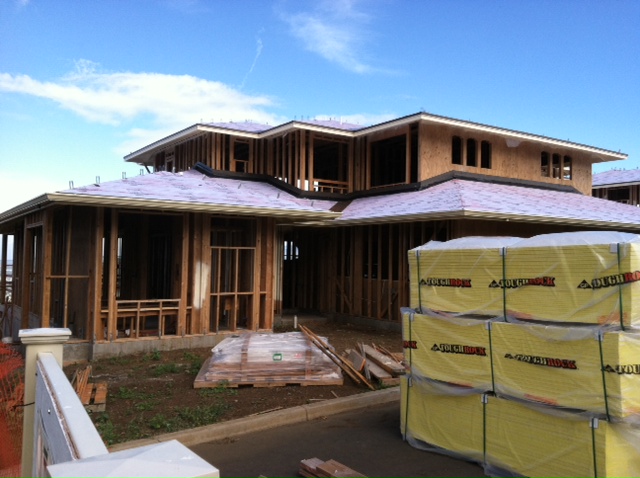 The latest Armchair Builder Monthly Builder Secrets update was just published.  In this quick email blast we cover trade secrets that most professional builders won't share with you like profit margins, pro builder design ideas, and insider tricks for getting more home for the money.  In case you haven't committed to signing up just yet, we've included a snippet below and a link to the full version.  Remember, this is only published once a month so we won't bombard you with emails.  And unlike many other email opt-ins on the internet today, our "Unsubscribe" button actually works…that is, if you decide it's not for you.  We also won't share your email with anyone…we hate when that happens.  Here's a snippet from the latest Builder Secrets and a link to the full version.
Builder Profit Margins
It's always interesting to take a peek at current builder profit margins to determine whether it's worth it to tackle an owner builder project.  After all, one of the big reasons for building or remodeling your own home is to save money.  So what exactly are builders making now?
To get a good representation of the national scene, we looked at the largest home builder in the U.S., D.R. Horton.  Because they build all over the country (2013 revenue was $6.43 billion) with a wide range of home types, we can get a good indication of the average profits being made by new home builders across the U.S.  D.R. Horton's reported gross profit so far this year attributable to home building is just under 29% (compared to 25.8% in the last quarter of 2013).  So taking on the general contractor role as an owner builder has the potential to save you big.  If you're interested in going this route, check out some of our resources to help you make it happen.
What are the Characteristics of New Homes Today?
In this quick article, we share some of the more interesting findings from the latest Census Bureau numbers on siding choices, garage types, fireplaces, average lot and house size, and average square foot price.  You can check it all the Monthly Builder Secrets here.  And you can sign up here.
No tags