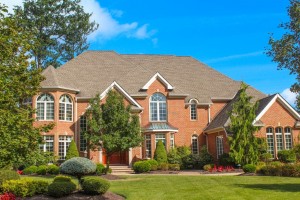 We appreciate all the great feedback from all of our customers!  Our goal is to provide the most comprehensive information available to owner-builders so they can build a quality home on schedule and per budget.  So, here are a few of the Armchair Builder reviews from actual customers.
Armchair Builder Reviews
March, 2018  "I had gone through your videos a while ago and found it very useful.  I really want to build a home myself but didn't know where to start.   Your materials are helping."  Nakul T.
February, 2018  "Thanks for your very prompt reply!  I can't tell you how grateful to you we are for your advice." Mary G.
November, 2017  "I just finished building my own home and have really found your complete package to be invaluable…thank you."  Mike D.
September, 2017  "I purchased your full package and appreciate all of the great information you've pulled together."  Denise R.
May, 2017  "I recently purchased the complete electronic document package, and I am very satisfied overall with the quality of information and tools provided." Jack S.
May, 2017  "All of this material appears to be very well put together and easy to understand.  For this, I am grateful."  Barbara W.
September, 2016  "During my research on how to general contract the building of our new home I have discovered your website.  I have found your videos and website very useful."  Troy B.
June, 2016  "I've watched your crown molding video (about 15 times!) and you did an awesome job!  Thanks for your great videos and for your time."  Rod M.
February, 2014:  Five Star Review on Amazon:  "Hoping this helps the building process for us!  Keeping my eye out for additional books and details from Armchair Builders"  Traci W.
Armchair Builder reviews help us to provide the best possible products to help owner builders save money and get exactly what they want.  So we encourage you all to provide feedback at info@armchairbuilder.com.  Good luck with your building projects!
No tags