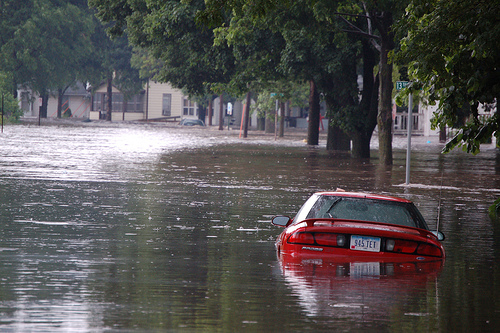 As an owner-builder, you want to make sure you have insurance coverage for your new project both during and after construction.  This insurance should protect you in case of fire and weather damage, theft and accidental injury.  There are several different types of insurance available to protect you…let's take a look at each.
General liability insurance covers you from liability in the event that someone is injured on your job site.  The construction site is a dangerous place that has many hazards including falling objects, trenches, fall hazards…etc.  So, check with your insurance agent to get the proper coverage in the event that an accident occurs.  One accident can quickly negate all of your hard work through high legal fees…so don't overlook general liability coverage.  Your agent will also give you the requirements for any subcontractors that will work on your project.  I have typically required my trades to have a minimum of $1 Million in general liability coverage with me being named as an additional insured on their policy.  You will want to get copies of these policies from each subcontractor prior to starting any work on your project and check to make sure the coverage and policy period are correct.
Builder's risk is a type of property insurance that provides coverage for physical damage to the structure during construction. This type of coverage typically indemnifies you against losses due to fire, vandalism, lightning, wind, and similar forces during the construction phase. It usually does not cover earthquake, flood, acts of war, or intentional acts of the owner.  The owner-builder typically buys this insurance.  If you decide to hire a general contractor however, you can write into the contract that he is responsible for obtaining the insurance.  Builder's risk insurance is also commonly referred to as Course of Construction Insurance. 
Workman's Compensation Insurance: This is state regulated (in the U.S.) so the location of your project determines what type of coverage you might need.  Workman's compensation insurance will cover lost wages, medical expenses, rehabilitation services and death from an injury or illness sustained while on the job.  You will want to make sure your subcontractors carry at least the minimum required by the state.  Your insurance agent should be able to help you with this.
Homeowner's Insurance:  Once your new home building project is complete, make sure you have traditional homeowners insurance in place to cover the full improved value including your contents.  There are many reputable companies out there providing the typical coverage.  One option for our UK readers is Aviva.  You want to make sure the company you decide to work with provides detailed information on what is covered in the standard policy as well as the optional coverage available.
No tags

4 Comments for Insurance During and After Construction