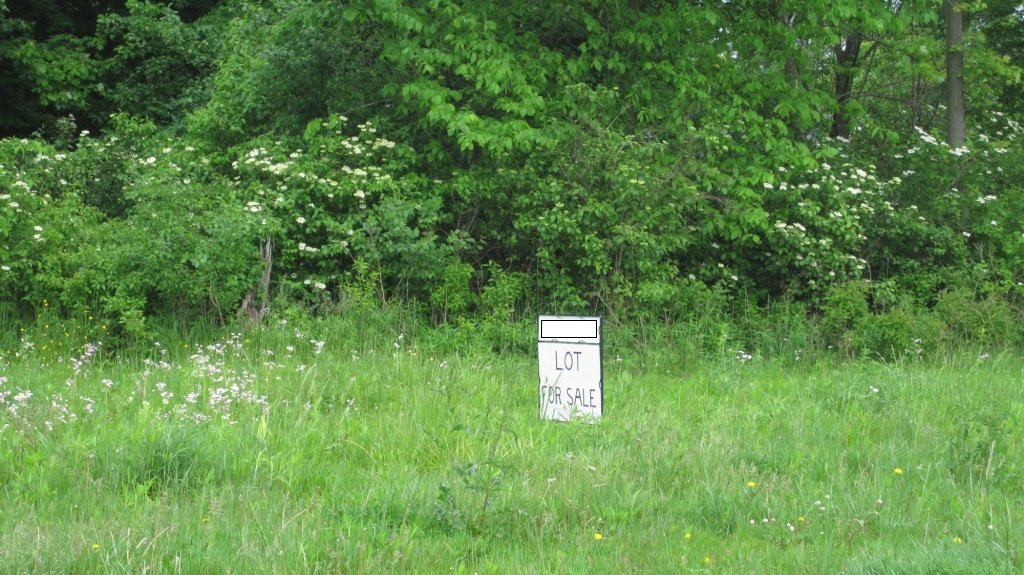 This is the continuation of our blog series, How to Build a Home…65 Steps.  The first step was to determine the overall budget.  Your second step is to find a building lot to build your dream home on.  Keeping your overall budget number in mind, your goal here is to locate a building lot that fits most of your list of wants and needs and still allows plenty of money to build your new home.
Find a Lot Before a Plan?
You may have a specific home plan in mind that you absolutely must have.  In that case, you will use the plan to help identify building lots that will be big enough to accommodate it.  But in most cases, you will want to look for the building lot prior to the house plan.  Why?  Because there are so many great plans out there but the choices for a building lot will be limited.  You may have a specific school district you want to be in or maybe a certain city where the property taxes are more favorable.  There may only be a handful of building lots available that fit your requirements.  And what if that piece of land you decide on doesn't fit the house plan you painstakingly designed?
Locating a Building Lot
There are many ways to locate the building lot for your dream home.  Here are some ideas…
Real Estate Websites (i.e. Trulia.com or Realtor.com)  these allow you to easily checkout a bunch of info about land and lots
Real Estate Broker – it's best to find a broker that specializes in land.  They will know what to look for and should have knowledge in your desired location.
Drive Around – this idea isn't earth shattering, but can be one of the best ways to locate land…especially land that isn't currently for sale or that is for sale by owner
Zoning Department – stop by the local building and zoning department if you need more info about undeveloped, residential land in a given community
Tax Records – most communities make available (many times through the internet) tax records about a given property…this can be a great way to find owner contact info
We've written about the lot selection process in detail.  Here are the links to our best articles along with a brief description of each.  We've also included links to our videos about locating a building lot.
Lot Purchase:  Builder Tips Part I
  You will want to find out what restrictions there are on a building lot prior to purchase.  Homeowner's associations have documents called CC&R's (codes, covenants and restrictions) that place restrictions on building in the community.  These restrictions are meant to keep a certain level of quality.  What types of things are defined in CC&R's?  Here is a quick list of a few of the items that may affect your building lot…
swimming pools
fences
minimum house size
exterior building materials accepted
house plan specifications
Lot Purchase:  Builder Tips Part II
  You will want to review the topography for each building lot you are considering.  Steep inclines can add cost to construction and create problems in cold climates.  You will also want to review the utilities available as these can add considerable expense if they aren't currently installed.  And if the building lot is located on a major road, you will want to check with the local building department and/or county road department to find out what is involved for connecting your driveway to the roadway.
Lot Purchase:  Builder Tips Part III
  One item that even builders tend to overlook are nearby bodies of water.  These can really create problems depending on the proximity, elevation of the water, and house plan type.  Be sure to check out this article before considering a building lot adjacent to water.
Buying Land to Build Your Dream Home 
  All of these ideas sound good in theory but what does a real building lot search look like?  In this article we share with you an actual property we are considering for building.  It's an extreme case, but will show you what that some of these crazy items actually do happen in the real world.
.Lot Purchase Guide  We know how scary it can be to purchase the building lot for your dream home.  This is why we created a guide to help you.  The Armchair Builder Lot Purchase Guide was put together to give you all of the things that a good builder uses to review a potential building lot.  So if you are serious about buying a building lot, check it out here.
Here are some videos to help you find a building lot…
Stay tuned as we have 63 more steps after locating your building lot to create your dream home.  Do you have question or have a project you would like to share?  Hit the contact us button at the top of the page…we love to hear your stories.
No tags