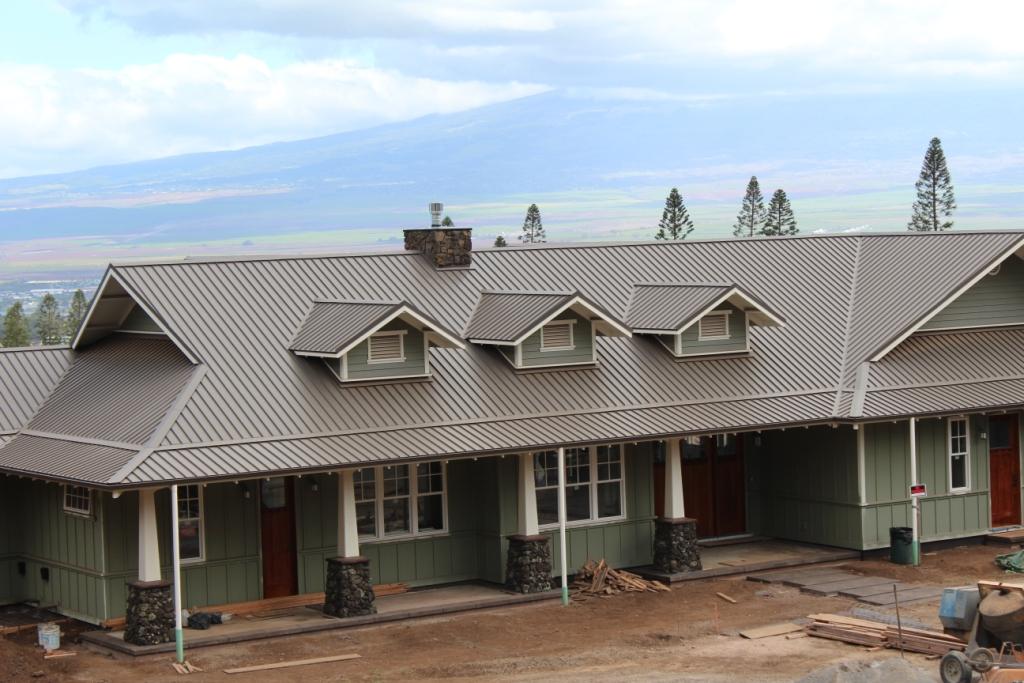 Creating your house plans is the third step in our blog series…How to Build a Home.  At this point in your new home building project you have determined your overall budget, selected a lot to build on and are now ready to create the  plans for your dream home.  Here we will discuss all of the critical information you will need to create and update your new house plans.
Stock House Plans
There are hundreds of thousands of previously drawn stock house plans out on the market today.  You can find them on the internet (we recommend you check out our friends at houseplans.net) or in plan books at your local hardware store.  The biggest advantage of these stock house plans are the costs.  They typically cost anywhere from a few hundred dollars for a few paper copies of the plan up to $2k for a digital version that can be modified.  It's a good idea to go with the digital version because at a minimum you will need to make adjustments to local codes.  You may also want to make a few tweaks here and there to customize the plan to your families needs and desires.  Having the digital copy allows your architect to make changes easily.  And when your architect charges over $100 an hour, you want to make sure the process is as easy as possible.
One other note…make sure you get the correct handing for your plan.  Many stock plans come as a right or left hand (a right hand typically means the garage is on the right as you look at the home from the street).  They typically give you an option to switch the handing if you desire.  In most cases, you will want your garage to be on the high side of the lot.  By locating the garage at the high elevation, you save money on fill material under the garage slab.
Some stock house plan providers will give you an estimate for making changes or customizing your chosen stock plan.  You may want to investigate the cost of this.  Just keep in mind, if you decide to make changes later, it may be more hassle than it's worth.  In addition, the out of town plan company won't be as knowledgeable about local codes and building practices as a hometown architect would.
Designed From Scratch
If you can't find a stock plan you like, you will need to create it from scratch by working with a professional architect.  The biggest benefit of this approach is the total flexibility you have.    Keep in mind however, this will be expensive.  The cost for custom plans can cost tens of thousands of dollars depending on how sure you are of what you want and on how many revisions you make.    If you do go this route to create your house plans, be sure to choose an architect that primarily designs homes for a living.  You don't want to use an architect that primarily designs commercial buildings as the codes, products, and methods used are totally different than residential homes.
The Best of Both Worlds
In my opinion,  your best option is to buy a stock plan and have your local architect make revisions for you.  You get the best of both worlds here…the affordability of the stock  plans and the flexibility to have a local architect with local knowledge, adjust your plans to local codes, building practices and your specific tastes.  Before purchasing the stock plan, ask a few local architects what they would charge to make changes to a stock plan.  They should be able to give you a bid to do this based on what you want to have done.  Just make sure you know what you want upfront or the bid will be worthless.  One other note, it's a good idea to have an Adobe pdf version of your plans for bidding purposes.  Your architect should be able to convert the digital drawing to a pdf at no additional cost.  This will allow you to distribute bid packages via email to your subcontractors.  This saves both time and money in the bidding process.
DIY
I can't tell you how many times I've visited the local building department and someone drops in with a napkin with a sketch on it for their new building project.  Creating house plans is one project I would never recommend as a do-it-yourself project.  I'm all for saving money any way possible but there is way too much critical information required on the house plans to be able to do a good job without formal training.  Besides, you want the building department to quickly approve your permit.  As an armchair builder building your own home, the best way to accomplish this is to show that you know what you're doing.
Major Plan Components
The  more detail you have on your house plans, the better off you will be.  Here are some of the major components in a typical set of house plans.
Foundation plan
First and second floor plan
Electrical layout
Elevations (front, rear and sides)
Detail Sheet (wall cross sections, trim details (i.e. crown, wainscot, casing…etc.)
Roof diagram  (this is not completely necessary, but your framing and roofing subcontractors will thank you for it)
Lot Considerations
Your house plans will need to be designed to fit your particular lot.  So before you purchase your plans, make sure you determine whether your chosen design will fit your lot.   If you have a sloping lot, you may want to include in your home plans an exposed basement (a.k.a. a garden level or walkout basement).  Even if you don't have enough slope on your lot for one of these options, you may still have enough slope that requires you to drop your siding or brick with the drop in grade.  In this case, make sure your architect includes that detail showing any important site considerations.  If you don't, you will have surprises in additional costs or an ugly foundation wall that is exposed.   For a more detailed description about lot fit analysis and plot plans, check out this video on house plans.
The Building Department
Every building department has a different set of rules regarding house plans.  So, you will want to stop over and talk to them prior to purchasing or creating your plans.  This will keep you from purchasing something that won't fulfill the requirements to get permit approval.  Here are a few items that may be required on your house plans by your local building department…
stamped by a licensed architect or structural engineer
door schedule (showing doors sizes, types, and locations)
plumbing riser diagram
structural calculations (showing reactions at point loads)
These items aren't meant to scare you…they are mentioned here so you aren't caught off guard.  We have dealt with hundreds of building departments and we can tell you, they are all different.  You will want to work with them to meet their needs so be sure to stop down and talk to them prior to purchasing or creating your house plans.
Be sure to move on to step 3 & 4 in our blog series,
How to Build a Home
, before spending any money on your house plans.  We want to create a rough cost estimate and compare that to your overall budget prior to committing to a plan.  If you think you might want to
build your own home
, be sure to check out the resources we have available at our
ESTORE
.  These can save you thousands of dollars on your new home.
No tags