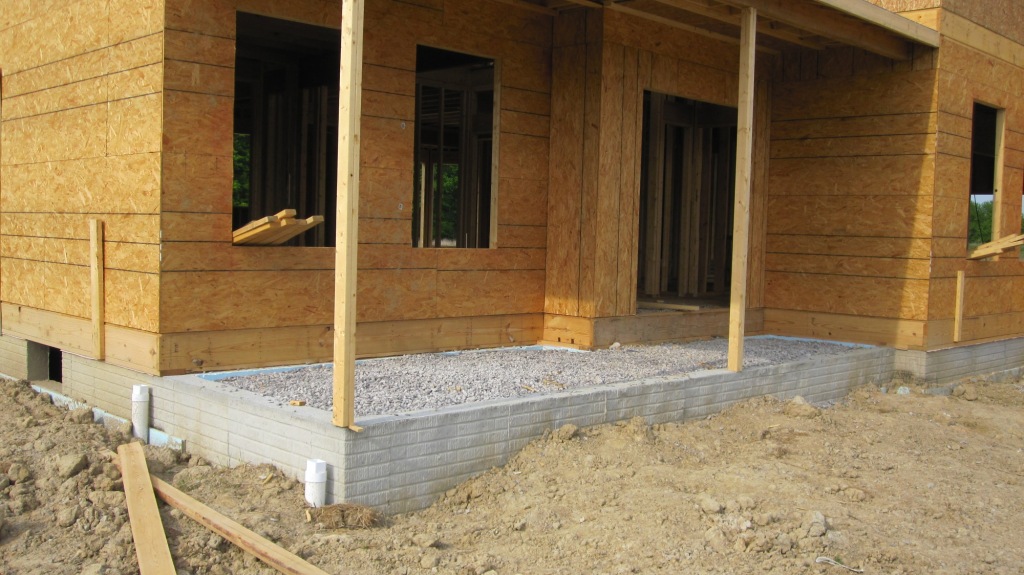 Updated May 2020
Determining the rough cost to build is the forth step in our blog series, How to Build a Home.  Step one was to determine your overall budget.  Step two…find a potential building lot.  Step three was to locate a potential house plan.  Now, you need to get a rough estimate for the cost to build that house plan on the lot.  This will lead us into our fifth step in our next post where we compare the total estimated costs to see if they match your budget.
What Do We Mean by "Rough Cost to Build"
Well, we aren't looking for an exact cost to build at this point.  Sure, you could contact a general contractor and have them put together a detailed estimate, but it really is way too early in the process for this.  Likewise, you could bid out the project to all of your subcontractors as the owner builder and get a pretty close cost to build.  Again, this involves way too much work for this stage of the game for everyone involved.  At this point, you want to see if the lot and plan you are looking at will work with your budget.  And since you already know the cost of the lot, you now need a rough cost to build the house based on the potential plan.
What exactly will this rough cost to build be used for?  This cost will be used in our next step to analyze overall costs to see if you can go ahead and purchase the lot and plan.  You need to find out if this combination will be in the ball park of your budget.  If not, you will need to keep looking for more affordable lots and plans.
Methods to Determine Cost to Build
If you have a builder friend in the area, you could offer to pay them to create a rough cost estimate based on your plans and building location.  You will need to provide some details based on your proposed house plan and specifications to allow the builder to come up with a rough cost to build.  Make sure this builder has built homes in your area recently so they have knowledge of local costs.  A good builder should be able to create a rough cost to build in just a few hours.  Ask them to create a breakdown of the costs to help you better understand the overall cost to build.  Check out our New Home Budget at our ESTORE for the line items you will want to see.
A second method for determining your rough cost to build is with national construction estimating books.  There are some really good books out on the market that are updated annually.  Our favorite is the Craftsman 2019 National Construction Estimator.  You can purchase the Ebook for $48.75 online and like the Armchair Builder digital resources, it's available for immediate download.  By the way, Armchair Builder has no affiliation with this book…we just think it is a great tool for owner builders.  Not only can you use the book for your rough cost to build estimate, but you can also use it to compare the bids you receive later to see how they compare.
Here's an example of how to use the book for your rough cost to build.  Don't forget, this is a rough cost that will help you to make decisions on the lot and plan…it's not meant to be used to build your home.  You will bid out the project once you have purchased the lot and finalized the plans and specifications.  So here is an example of how to use the book…
Go to page 309 and 310 for single family home costs.  These pages provide costs for building a home based on national averages.  You will apply the location modifiers (pages 12-15 of the book) to adjust for you local costs.  Assumptions made…
includes builder's profit and overhead (you will want to deduct this if you're building your own home)…deduct 15% if you are an owner builder
450 square foot attached garage
no basement
ranch home style
non-tract home (a tract home is where a builder constructs a handful of plans over and over in a community and saves money by using generic materials)
1- 3/4 bath (we would add about $10k per additional full bathroom with average finishes)
stucco exterior
shake roof
fireplace (prefabricated version – not full masonry)
copper water lines (you should be able to save money by going with PVC)
900 square feet of  concrete flat work (for patios, entry walks,…etc.)
So let's say you want to build a 1500 square foot ranch home in Columbus, Ohio with these characteristics.  Assuming you will be acting as your own general contractor, your rough cost to build will be $167,343.  Here is how we reached this…
Multiply 1500 square feet (finished area square footage of home) by $125 (national average per square foot price) and again by 1.05 (adding 5% for area cost modifier) and again by .85 (deducting 15% for builder overhead and profit because we are building our own home).
Will this give you the exact costs for your project?  No way.  There are too many variables for this estimate to be used as an actual cost to build.  A few examples that can change your actual costs included local permit and impact fees, site conditions like poor soil or rock, different product quality levels used,…etc.  This really is just a rule of thumb calculation to see if your costs will be in-line with your budget.
There are also some good options on the internet for determining your rough cost to build.  But be careful, some of these are absolutely worthless.  We compared our costs for building a real home to a few of the free options and found the numbers were off by as much as thirty percent.
To feel comfortable with the numbers, you may want to try several of these approaches mentioned above to determine your rough cost to build.  This will allow you to throw out numbers that aren't even close and average the rest.  At a minimum, try out the Craftsman 2019 National Construction Estimator and have a builder friend help you review the line items.  A good home builder will be able to make small adjustments to make the numbers better fit your particular project.  Besides, you can offer to take them to lunch to review the numbers…a small price to pay for a little advice.  Don't forget to check out our ESTORE for some of the Armchair Builder products that can save you money and time on your new home.
No tags