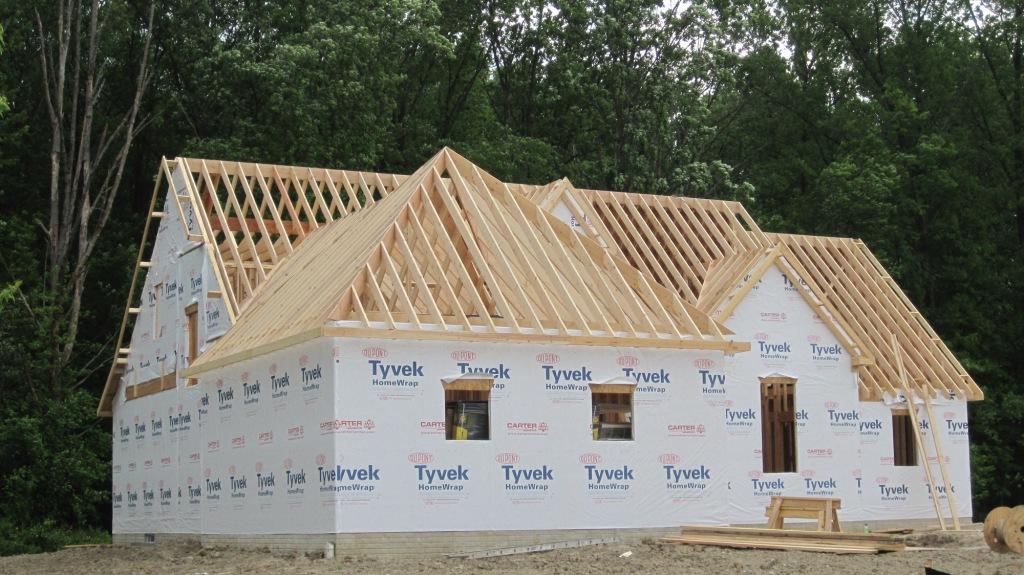 Today we continue our blog series, How to Build a Home, with step 11, the attorney review of your contract.  This is one of those things that has to be done to limit your exposure when building a home.  Things like injuries, poor workmanship, and money disputes can turn your dream project into a nightmare.  So in this step, we will discuss the major items that should be included in your contracts with your trades and suppliers and give examples of how they will protect you.
Your Attorney
I'm not an attorney, but there are some lessons I've learned from building hundreds of homes over the years.  In this article we will share with you those lessons and provide items to discuss with your attorney prior to using any contracts. But won't it cost me some money to have an attorney review my contract?  Yes it will…but keep in mind, you will use this same contract with all of the trades and suppliers working for you.  In other words, this will be a generic contract that can be used with every company supplying labor or material for your new home.  This could total fifty or more different companies so you might as well spend a little time and money to get the best agreement suited for your particular project and location.
Why Not Use Their Contract?
Why can't I just use the subcontractor or supplier contract?  After all, they do this every day don't they? Yes, most subcontractors have their own contract document that you could sign.  However, each of these has been created to protect the company working for you and typically does little to protect you as the owner builder.  If you do decide to go this route, make sure your attorney reviews each contract.  Keep in mind, this will probably cost you more than creating your own.
Major Contract Pieces
The role of the contract is to make sure everyone is on the same page about the project details including who, what, when and where.  Your contract should tie together all of the important documents describing the work to be done.  Here's a list of the major items to include in your contracts with trades and suppliers.
Project location
Name of Both Parties (you and the contractor/supplier)
Work to be done (or material to be supplied)
Dollar Amount (how much you will pay)
Payment Details (payment submission requirements…maybe an invoice, timeline for payment…etc.)
Changes (a description of how changes will be made to the contract…maybe through a change order for example… include a note saying no changes can be made without a signature from owner)
Warranty (how long is the warranty on materials and labor?)
Protection (includes note that company must follow all OSHA rules and is responsible for their own employees and protection of others on the job)
Insurance (a description of the coverage along with the company and agent providing it)
List Items that are Part of Contract (i.e. Scopes of Work and Specifications, plans…etc.)
Schedule (a note stating that the work is to be performed per the owner's schedule…including owner's rights if they don't complete work as scheduled)
A few of the items listed above are a little complicated so we have included a more detailed description below.  These are items that can, and will get you into trouble if you don't mention them in your agreements with companies that will work for you.
Payment
You always want to list out the requirements you have for paying a company.  They should submit an invoice attaching the contract and any change orders to it.  The contract should mention that no payment will be made for any work that is not listed on the contract or on a change order signed by you.  Contractors are notorious for doing additional work without letting you know about it before hand.  You don't want them making decisions on your behalf.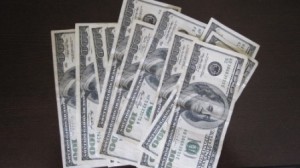 Take the foundation for example.  Let's say your footing contractor decides he needs to dig down deeper and add stone because he thinks the soil is too soft to support your house.  You don't want them to make this decision without your consent.  Even if you agree with them on the extra work and costs, you need to agree on a price prior to the work being done.  Obviously you have a budget that needs to be kept.
The lien waiver is another item that should be submitted before payment will be made.  This is a document that keeps the contractor from filing a lien on the property after you pay them.  For a more detailed description of lien waivers and liens, watch or video on The Subcontract.
Your contract should also let companies working on your home know when payment will be made.  Will you make progress payments?  As a builder, I typically only make payment when work is 100 percent complete.  Take the plumbing work as an example.  I usually pay the plumber 70 percent of the contract amount after the rough-in is 100 percent complete and passed inspection, and then pay the remainder when the final is done and passed inspection.  Your contract should define how payments will be made so there is no confusion.
Changes
Your contract should define how changes will be made.  This applies to both you and the contractor.  Let's say your excavation company encounters rock when digging for the foundation.  How do they add this additional cost to the contract?  Once again, you want to make sure they know… absolutely no extra work is to be done without you agreeing to it.  Typically, the contract will state a change order needs to be signed by both parties if any changes are made in project scope or price.  This protects everyone involved.  You don't want to get a huge bill for work that was done without you knowing it.
Protection
This portion of your contract relates to both people and property.  When it comes to property, you want everyone on the job to protect each other's work.  I had an electrician do a great job on a new custom home only to find out he drilled through some beams that shouldn't have been touched.  This cost him several thousand dollars to fix.
The protection of people includes both the contractor's employees and anyone else who comes onto the job.  For example, each contractor needs to follow all OSHA regulations to prevent injuries.  If a rough carpenter is framing the house, they need to install safety rails as they go to prevent falls.  This safety measure not only protects the rough carpenter's employees but also anyone else that comes onto the property.
Items Noted to be Part of the Contract
The contract document will tie together all of the other important items that are part of the contract.  The plan, for example, is a big part of the agreement.  The contractors will reference this when bidding and building your home. The Scopes of Work and Specifications (both general and trade specific) are another item that should be mentioned in the contract as being part of the agreement.  These include details about the work, job site procedures, and quality requirements.
How to Build a Home:  Subcontract Vs. Contract
This article refers to the contract with your trades and suppliers.  In some of the Armchair Builder resources we call this the subcontract.  In both cases we are referring to the same physical document.  When we are building a home as a general contractor, it is called a subcontract.  When you are building a home for yourself as an owner builder, it is called a contract.  Whether you refer to it as a contract or subcontract really depends on who you are and whether there is a general contractor involved (sorry for the confusion on this one).  Just know that we are referring to the legal agreement between you and the companies helping to build your new home.
We've mentioned here the major items that can get you into trouble when working with trades and suppliers.  A complete review of your contract by your attorney will ensure you have protection in place to keep your dream home from becoming a nightmare.  Below are some additional resources that can help you.
Attorney – an essential team member when building your own home
The Subcontract – Details on the agreement between you and your trades and suppliers
Scopes of Work and Specifications – Video describing this extremely important document
House Plans What Qualifications Do You Need to Build Your Own Home?  
Armchair Builder ESTORE – Don't forget to stop by our ESTORE to our great inventory of owner builder resources.  These items will help you save time, money and hassles on your next project.
No tags