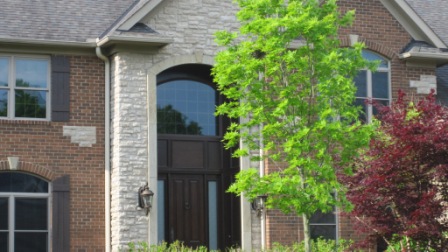 Housing affordability has reached a new all-time high for the first quarter of this year.  Along with this, mortgage rates are now at an all-time low (3.75 for 30 year fixed).  But what does that really mean?  For anyone who doesn't yet own, now is a great time to buy a home and make it your own.
Housing Affordability
So who measures the housing affordability and what does it really mean?  The index referenced here is put out by the National Association of Home Builders and Wells Fargo.  It's called the Housing Opportunity Index (HOI).  The measurement is based on the prices of homes that have sold and closed as compared to median incomes.  As would be expected, housing affordability increases as home prices fall relative to a stable or median income.  If incomes rise and housing prices remain constant, housing affordability also increases.
Your Custom Home
So, you know housing affordability is very good at this time.  But what if you can't find an existing home that matches your tastes?  You could purchase a lot to build your dream home or you can remodel one of the very affordable existing homes on the market.  Either way, you have the potential to build/remodel what you want at a very affordable price if you manage the process yourself as an owner builder with Armchair Builder's help.
Costs to Remodel or Build
It's tough to go after a huge investment like a home purchase without knowing what you are getting into.  If you don't like the bathroom or you want to remodel the kitchen, what's it going to cost?  In order to give you some perspective, we have compiled some of our latest cost articles that should help.  Don't hesitate to let us know if there is something else we can provide to help you take advantage of this great opportunity.
The Cost for Kitchen Updates  What does it cost to update your cabinets or add a granite countertop?  Or how about adding a glass tile backsplash?  This article should give you some guidance.
Which Remodeling Projects Increase Home Value Most  Sure, you can remodel an existing home.  But which projects make the most sense financially to maximize the home's value?
Adding Living Space to Your Home:  Converting Two Story Rooms  Tall ceilings are cool but what if you need that extra space?  Here we talk about how to go about removing a two story ceiling to add living space.
Cost to Add a New Owner-Built Bathroom  Every time I watch the house hunting shows I am amazed at how many homes come with only one bath.  This post will help you estimate the cost to add to an existing space.
Tear Down the House  If you think the lot is great but the home is just too far gone, you may want to consider tearing down the existing home. Here we talk about what's involved for removing an existing home.
Costs to Build for Owner-Builders   If you think you might want to go the "tear down" route listed above, you need to know what the costs will be to build the new home.  This article should give you a rough estimate of the costs to build the average home in the U.S.
With mortgage rates at or below 4% and housing affordability at an all time high, this could be the big blowout sale you have been waiting for.
No tags