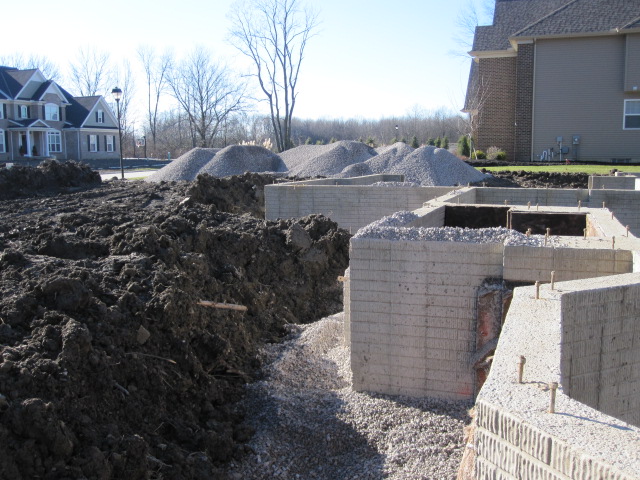 The construction schedule for your new home is extremely important.  A good one will decrease costs and improve the overall quality of your new dream home.  So what are the important elements that make up the construction schedule and how is it used?  How many days are in the typical new home construction schedule?  Here we dig deep to answer the most popular questions.
Cost Savings
A good construction schedule will save you big money if you use it correctly.  Here are some of the ways it can save you big…
Decreased Build Time:  By decreasing your build time, you will save on overhead costs including loan interest, portable toilet rental, insurance, utilities, duplicate housing costs…etc.
Less Damage:  The longer your project goes on, the greater your chances for damage to your new home.  Trust us, we have built hundreds of homes from the ground up…it's the law of the construction site.
Minimize Theft:  Having a home sit empty at night and on weekends is just asking for trouble.  Your construction schedule will have expensive material delivered just before installation so it doesn't sit around too long.
No Trip Charges:  When a trade shows up to a project and it's not ready for them, they may charge you for the lost time.  Not only did they spend money on gas, but they also paid employees to travel to the job site and then home again because things weren't ready.  By having a construction schedule and using it properly, you can save on trip charges.
Importance of a Construction Schedule
Building a home is a complicated process.  The construction schedule lays out all critical items that need to be completed so everyone involved knows what's going on.  It's similar to the playbook for a football team.  What a disaster football would be if the players didn't have plays to go by.  The plays tell each person what to do, and when, and makes the team more productive.  The construction schedule does the same thing for all of the people building your new home.  So what are the important roles the construction schedule plays in your new home project?
Communicates when trades should start and finish each activity
Establishes material delivery dates
Identifies critical inspections
Shows all parties how their role affects the overall project
This last item is very important to the success of your project.  Many of the trades and suppliers that work on your home take pride in what they do.  By showing these companies what the affect will be if they miss their scheduled date, you put peer pressure them…which helps your project finish on time.
Major Components
Written:  Some builders say they have the schedule in their head.  This is a bad idea.  You will save both time and money if you put the construction schedule in writing.
Activities:  Any item that requires action should be on the schedule.
Chronological Order:  The schedule should show each activity in the order they should be done.  Keep in mind, some items can be completed simultaneously.
Duration:  Your construction schedule should show the expected duration of each activity.
Dates:  You will also show the planned start date for each activity.
Be Realistic
It's important to be realistic when putting your written construction schedule together.  You could put two days down for framing the home but it just won't happen.  Your wishful thinking will do nothing more than communicate that you don't know what you're doing and the contractors will stop using your schedule. You will use the activity durations from the Bid Sheets for each trade to create the schedule.  When you send out your bid packages, you include the bid sheet which asks each trade how long it takes them to perform their particular activity.  This is one of the things you evaluate when selecting the companies to build your home.  So, be sure to use this "Time to Complete Activity" duration when working on your schedule.
If you would like to see a schedule created from the experience of building hundreds of homes, you may want to look at The Builder's Daily Construction Guide.  In this guide we include the Armchair Builder schedule for a typical ranch and two story home with a basement. This c0nstruction schedule includes all important activities in the order they are to be completed along with their durations.
The Perfect Schedule
Is there a perfect schedule for building a home?  Not necessarily.  However, there is an optimal work flow for each type of project.  Sure, some items aren't critical to the progress of building a home.  Take a look at the driveway for example.  You could pave the driveway at any time between the backfill of the foundation and closing.  However, the ideal time is just before final grading.  You don't want the driveway to go in too soon as it will be damaged by heavy delivery trucks.
On the other end of the spectrum is the project with absolutely no schedule.  I just had a neighbor completely  renovate their own home while performing the role of the general contractor.  Instead of creating a written schedule, they just sent all of the trades and deliveries into the home at once.  I stopped over to get a glimpse of the mess.  There were contractors running into each other, electricians shocking themselves, cabinets stacked in the middle of the work area, and unsafe conditions everywhere.  The cost over-runs were huge and the quality less than stellar.
How Long is the Schedule?
The overall time required to build your home will depend on several factors including…
Size
Details (trim, cabinets, tile, paint…)
Weather
Production or Custom Home? (Has the house plan been built before by the builder?  Or are you building a one-of-a-kind custom home while acting as your own general contractor?)
Planning – If the person managing the project takes the time to create a quality schedule and takes care of the necessary follow-up items when needed, the project will proceed much more quickly.  Check out The Builder's Daily Construction Guide for a day by day list of action items to help move the schedule along more quickly.
These factors will affect the overall time to complete your home.  That being said, if you build the average home in the U.S. with standard finishes, a typical build time for professional builders is between four and five months from the start of excavation.  Can a home be built quicker?  Sure it can…but the person managing the project will need to be extremely organized.
Using the Construction Schedule
As an owner builder, you will plug your dates into the construction schedule when you start your new home.  But it doesn't end there.  As the project progresses, delays are possible due to weather, trade conflicts, inspection issues…etc.  So, the person managing the project should update the schedule once a week and distribute it to all of the affected contractors and suppliers.
If you missed step 18 of how to build a home, you can check it out here.  Be sure to check out our video, Build Your Own Home:  The Schedule, to learn more about how to save time and money on your new dream home.  Are you looking for more information about taking on the general contractor role for your new dream home?  For more videos, articles and digital resources check out our Build Your Own Home resource page.
No tags