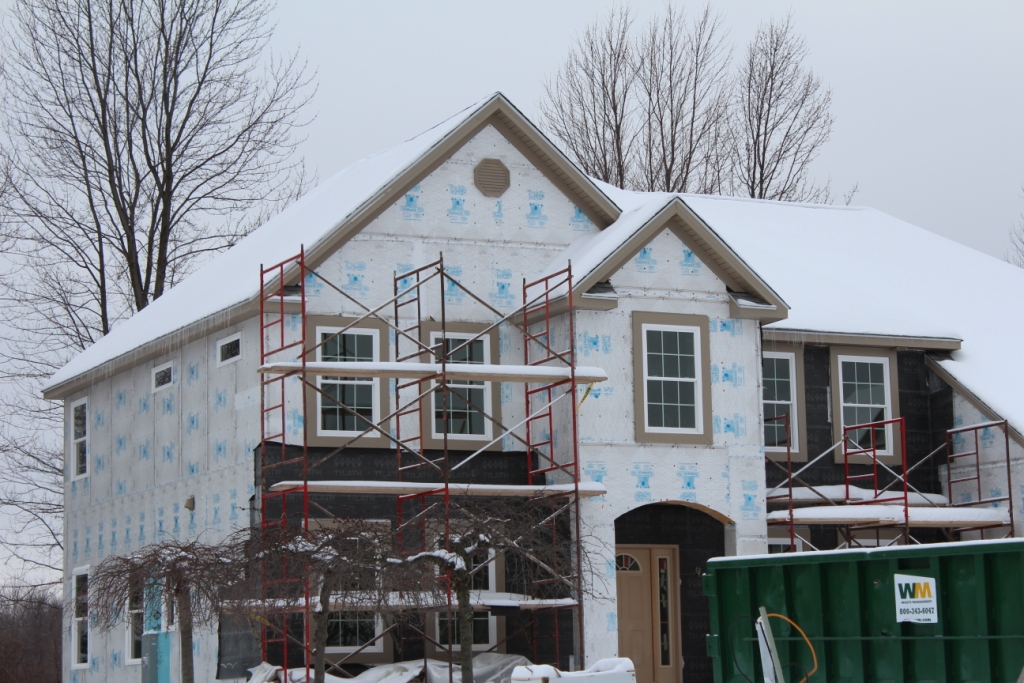 Over the last few weeks we have been taking you through each step in our blog series, How to Build a Home.  We have covered all of the pre-planning items and are now ready to begin construction.  Over the next several weeks we will take you through each step in the construction process to build your new home.  In this series we are focusing on the steps needed to manage the process.  So in essence, we are giving you the tools needed to be the general contractor…or hold one of your choice accountable.
We have listed below all of the steps we have covered so far in the pre-planning phase of the process of how to build a home.  We've included a brief description for each step and a link back to the full article in case you would like to go back and review the full content.  Stay tuned to our blog as we dive deep into the actual construction process over the next several weeks.  We will share with you all of our tips and secrets for building your quality dream home at a great price.
How to Build a Home, The Essential Steps Prior to Construction
How to Build a Home:  in 65 Steps:   The introduction to our new blog series on how to build a home.  Our goal is to go through the complete process one step at a time.  We will place a new article, or step, on our blog every couple days.  When we are finished, you should have a really good understanding of how to build a home.
The Overall Budget, Step 1:  Your first step will be to come up with your overall budget.  Determining your overall budget to build a home  is really about finding out what you want to spend.  For most of us that don't have unlimited funds, we're looking to find out how much we can afford for the completed project.  You don't want to get too far into the process and then find all your hard work is for nothing…because the project is too expensive.
Building Lot Selection, Step 2:  Your second step is to find a lot to build your dream home on.  Keeping your overall budget number in mind, your goal here is to locate a building lot that fits most of your list of wants and needs and still allows plenty of money to build your new home.  But why look for a lot prior to a plan?
House Plans, Step 3:  How do you get your hands on a set of good quality house plans?  Do you need to hire an architect?  How much will they cost?  What are the major house plan components?
Cost to Build, Step 4:  Now, you need to get a rough estimate for the cost to build that house plan on the lot you are interested in.  So how do you come up with this rough cost estimate?  What will you use this estimate for?
Analyzing Costs, Step 5:  By adding your estimated rough cost to build to the lot cost, you will have an idea of the overall project cost.  Comparing this estimated total cost for the completed home to your overall budget from step 1, you can decide whether to move forward or to re-evaluate the house/lot combination.
Lot Purchase, Step 6:  At this point you have done all the necessary due diligence to make sure there are no hidden surprises in this property and it fits your budget.  You've gone through our Lot Purchase Guide completely to apply our builder secrets and tips to your specific property to identify potential problems.  Now it's time to make the purchase.  Here we share some tips for making the actual lot purchase to build your future dream home.
Construction Loan, Step 7:  Now that you know your lot cost and have an estimate for your cost to build, you're ready to get your construction loan application in.  But can you get a construction loan in this lending environment?  What kinds of things to lenders review to qualify you?
Finalize Plans, Step 8:  You don't want to go any farther in this process without knowing exactly what you will be building.  So in this step, you want to put the final touches on the house plans.  You will save you thousands of dollars on your new home by finalizing the plans early on in the process.
Scopes of Work and Specifications, Step 9:  This is an extremely critical step to make sure your new home is built with the best quality and with your specific choices.  Not only will these be used in the bidding process to tell potential subcontractors what to price out, but they will also be included in your contracts to protect you.  And it doesn't stop there…this review on how to build a home would not be complete without a discussion of the Scopes of Work and Specifications.
Create Your Bid List, Step 10:  This step is not only important for owner builders who are managing the process themselves, but also for those who are hiring a builder to create their home on a cost-plus or percentage basis.  You will want to be intimately involved in the bidding process to make sure you're getting the best price for each building activity.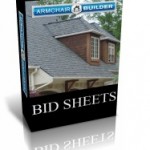 Be sure to stop by our ESTORE to see the digital resources available to you as an owner builder.  We have some great products that were previously only available to professional builders.  These items will save you both time and money on your new building project so stop by and check them out!
Attorney Review of Contract, Step 11:  This is one of those things that has to be done to limit your exposure when building a home.  Things like injuries, poor workmanship, and money disputes can turn your dream project into a nightmare.  So in this step, we will discuss the major items that should be included in your contracts with your trades and suppliers and give examples of how they will protect you.
Send Out Bid Packages, Step 12:  By taking the time to create detailed bid packages, with all of your project information, potential trades and suppliers will be able to provide you with an accurate bid.  And accurate bids eventually lead to accurate budgets.  Here's step 12 in our How to Build a Home blog series.
Review Bids, Step 13:  This step is very important to owner builders who want to save money acting as their own general contractor.  If you take the time to carefully analyze each bid, you will save money and avoid some of the potential hassles.  So how do you properly compare bids?  What if one is way lower than the rest?
Revisit Overall Budget, Step 14:  At this point in the process, you have received and reviewed your bids from the contractors.  So it's time to take another look at your budget.  Remember, up to this point you have only used rough estimates to determine your cost to build.  Now that you have actual bids for the work, we can go back and compare your costs to your budget to make sure they work.
Negotiating, Step 15:  At this point in our blog series on How to Build a Home, you have reviewed your bids and have decided which trades and suppliers appear to be the best fit.  Remember, you want to review all kinds of items before hiring contractors…not just price.  So now that you have an idea which companies you want to work with, it's time to negotiate the prices.  Here's an inside look at how a professional builder works with subcontractors to get the best price possible.
Sign Contracts, Step 16:  It's time to finalize the agreement by reviewing and signing the contract documents with each trade and supplier who will work on your new home.  This step in the new home building process is critical to minimize hassles, rework and extra costs.
Plot Plan, Step 17:  The engineered plot plan allows us to build quality, trouble-free homes.  They are used throughout the construction process to ensure local zoning requirements are met and to help the lot drain properly.  When done correctly, a plot plan is created that will minimize the cost of construction and the potential for basement moisture.
If you've liked our How to Build a Home blog series, you might want to stop by our resources page, How to Build Your Own Home, filled with videos, articles and links to our one-of-a-kind digital resources.  Stay tuned to our blog as we continue with our quest to take you through all the steps to building a new home.
No tags