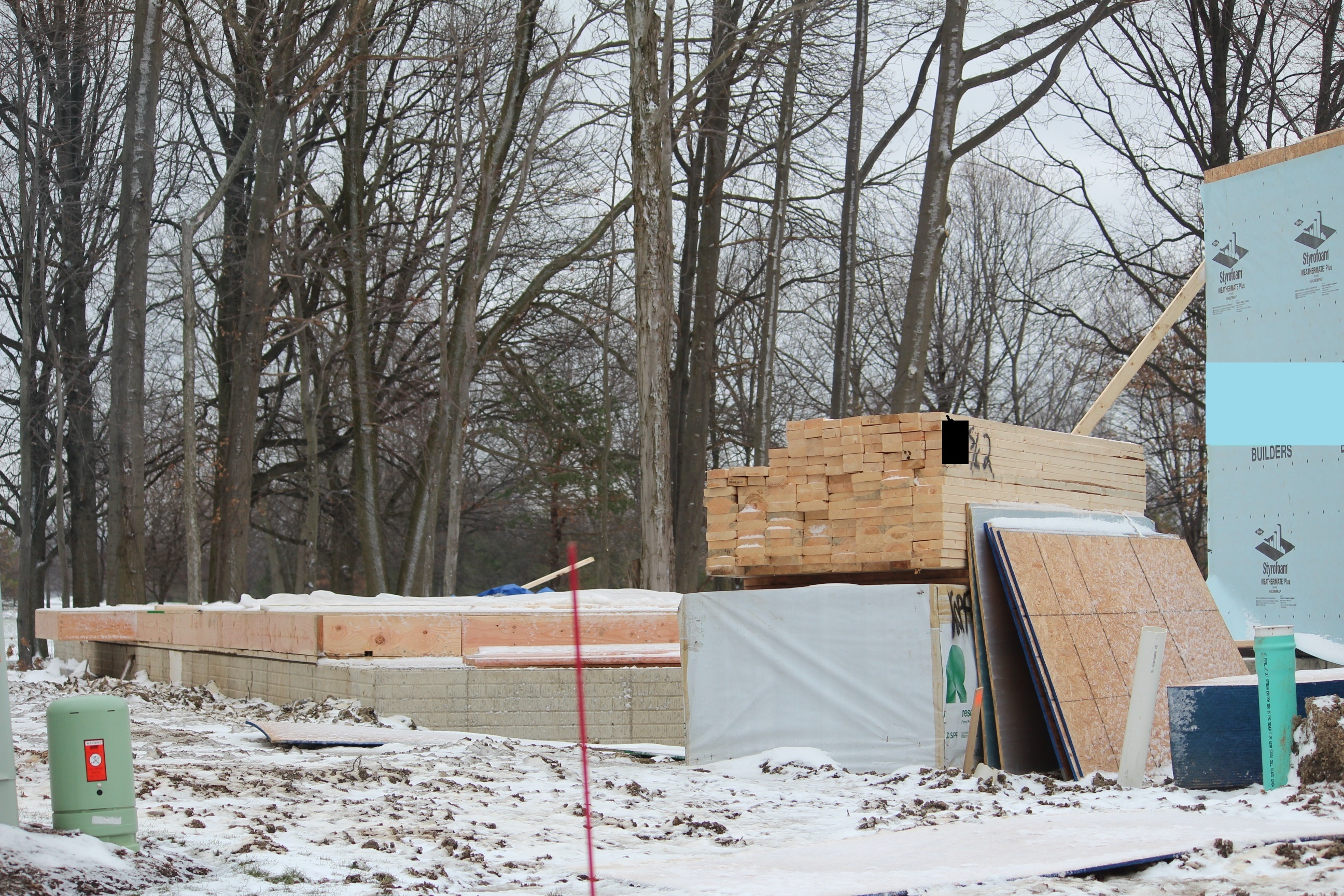 At the end of last year we compiled a list of some of the best Armchair Builder resources from the year.  Well, here we go again.  We've put together some of the best articles, videos, and building resources…just in case you missed something this year.  We've covered a lot of ground but if you have something that you're interested in that hasn't been covered, please feel free to let us know at our Contact Us page.
The Most Popular Articles
Tips for Removing a Wall to Open up Your Home:  Having an open space between your kitchen and family room can create a great space for entertaining.  In this article, we give builder tips for removing a wall to open up your home.  Removing walls can be dangerous…so be sure to read this article prior to attempting a tear down.
Preventing Home Foundation Problems:  When it comes to our homes, one thing keeps us up at night…the possibility of foundation problems.  These things can be extremely frustrating and expensive.  Here we talk about methods for preventing foundation problems in your home.  Whether your home is old or new, there are things you can do to keep the foundation issues at bay.
Armchair Builder is Giving It All Away in February:  Thanks to your purchases at our ESTORE in February, we were able to make a nice donation to Habitat for Humanity.  The February donation went so well, we decided to keep it going…a portion of all product sales now go to Habitat.  They are a great organization really helping families in need.
New Roof:  Builder Tips & Secrets to Save:  Are you thinking of putting a new roof on your home?  Here we offer builder tips to get the best quality at the absolute best price.  Don't start talking to roofers before reading this.
Remnant Stone Slab Savings:  Would you like to install granite countertops but think they are too expensive?  Have you ever heard of remnant stone slabs?  When a countertop is cut out of stone, there are typically pieces left over.  These pieces can be pretty big depending on the shape of the kitchen or bathroom project.  The best part is, granite fabricators sell these remnants at a substantial discount…
Installing a Frameless Tub Shower Enclosure:  Frameless glass shower enclosures make a huge difference to any bathroom.  They give a custom look while making a space feel bigger.  The only problem with these are the are the big price tags that come with them.  Here we share with you a way to get that custom look without the custom price.
Tile that Looks Like Hardwood:  Don't want to install hardwood in a bath or basement because of moisture concerns?  Why not use a tile that looks like hardwood to…
Can I Move My Basement Column?:  An open basement floor plan allows for pool tables, big screen TV's, hockey goals…etc.  But most house plans have beams that run through the middle of the basement with columns spaced along the span.  These columns can really get in the way.  Is it possible to move a column? Here we share with you options…
Building a Cottage In Your Backyard:  Do you need extra room for friends or relatives that have moved in with you?  Or would you like to earn some rental income to help with expenses?  One popular idea in the state of Washington is to add a cottage in your backyard.
Hiring Contractors:  Look Beyond the License:  Hurricane Sandy has brought out all types of contractors to help with rebuilding.  The problem is, they aren't all created equal.  Here we provide some tips for making sure you hire the good guys and gals for your project.
Popular Videos
Low Cost Bath Remodel:  We've added a whole new video series on remodeling your bathroom for less.  Check it out over at our main site under the video tab…
Lot Purchase:  It's a great time to purchase the building lot for your future dream home.  We've added a series of videos to help you find a good deal without hidden surprises.  Look under the video tab at our main site…under "Build Your Own Home"
Bowed Stud Repair:  Do you have a wall with a bow in your home?  There are some relatively easy fixes for it.  Here we share some builder tips…
Molding Ideas:  Trim can really give some life to a dull room.  It can be an inexpensive way to get a custom look for any space.
Glass Tile Backsplash Installation:  A new kitchen backsplash can really make a difference.  In this video, we cover some of the lesser known items to consider prior to installation.
New Digital Resources
We have added several new resources to the ESTORE over the past year.  Our goal is to share with you builder secrets and tips that can't  be found anywhere else.  We remove all of the builder jargon and fluff to get to the important details.  Have you ever read a book and wished they had left out the middle part?  Exactly.  Here are the newest additions that can help you save money and time on your building projects…
Lot Purchase Guide:  A building lot can have some major hidden costs and surprises attached to it.  Don't get caught buying a lot in a community that won't fit your dream home or that requires tens of thousands of dollars to support the home.  In this guide we share with you all of the things that a professional builder uses to evaluate a building lot prior to purchase.  Before we created this, we looked to see if anything like it existed…and found nothing. So, we created the ultimate guide to help you make an informed purchase.
Deck Bid Package:  Have you priced out a deck lately?  The bids will come back with wildly different formats and prices.  So, we've created a package to help you get the best quality deck built, at the absolute best price.  Check it out at the Armchair Builder ESTORE.
Glass Tile Backsplash Installation Guide:  If you sign up for our monthly builder secrets newsletter, you can have this guide for free.  In it, we include everything you need to know to install your own glass tile kitchen backsplash.
Roof Replacement Bid Package:  What are the important things to consider when hiring a company to replace your old roof?  Do you need a rubber underlayment at the eaves?  How about ridge vents to keep your attic cool?  We cover all of this and more.  Stop by our ESTORE to learn more about this great guide.
We have added some great owner builder resources at Armchair Builder over the last year.  If you have any items you would like us to cover in 2013, please feel free to give us a shout at our Contact Us page.
No tags