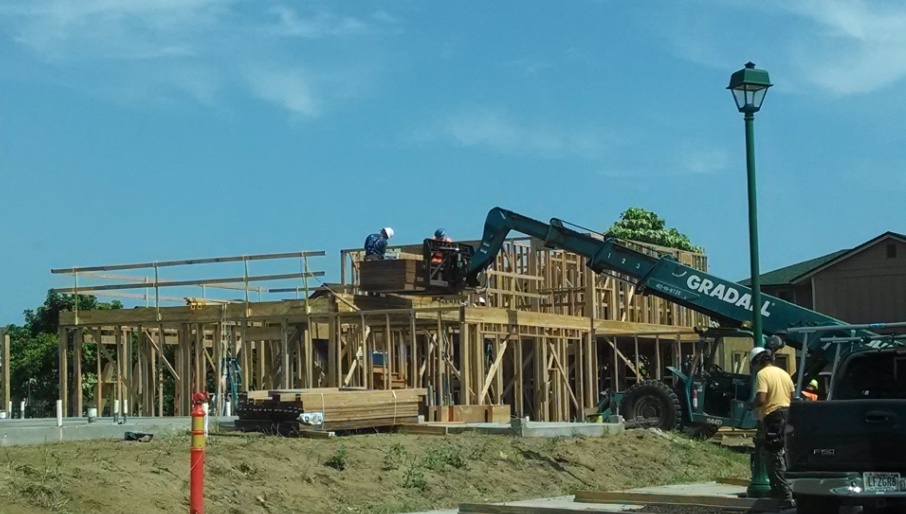 I stumbled across an older article from Smart Money recently that I thought would be good to share with you.  It's called, Ten Things Your General Contractor Won't Tell You.  The article may be a little over the top, but it makes some very good points that most consumers may not have heard.  Just because you decide to hire a general contractor to manage your new project for you, doesn't mean you can just sit back and relax.  There are some key things you need to do to make sure you don't get taken for a ride.  Here are the most important items mentioned along with some suggestions from Armchair Builder.
The Laughable License
According to Michael Kaplan over at SmartMoney, a builder's license could be considered "Laughable".  Most builders will take offense to this.  I personally can say that the requirements for getting a license, in the states that do require them, provides little guarantee to you that the contractor is competent to handle your project.  Although each state is different, the typical requirements include…
Test – Taking a written test to check the builder's knowledge (remember the driver's test…you cram before the test and get the minimum 70% passing grade…I know some pretty bad drivers that have a license)
Experience – The contractor typically needs to show a couple years of experience.  I know guys that install shelving that call themselves general contractors.  The problem lies with the term "general".
Insurance – In some cases, the contractor must show proof of insurance.  Having insurance is a must for any company you hire…period.
Based on these criteria, you can see why quite a few states don't even bother to license contractors.  In many cases, the requirements are just a formality that don't protect consumers in a meaningful way.  So you need to do your own due diligence before and during your project to ensure everything goes smoothly.  Check out our previous article, Hiring Contractors:  Look Beyond The License, for more details.
The Contract Favors the General Contractor
You always want agreements to be in writing for all of your building projects.  This agreement should spell out all the terms for the project including the scope of work, payment amounts and schedule, warranties, remedies for problems…etc.  Keep in mind, if your contractor has his/her own contract, it will favor them big time.  So be sure to have your own attorney review it before signing.  Better yet, have your own agreement drawn up.  For details on what to look for in a contract, check out this article, Attorney Review of Contract.
Taking Your Money and Running
There are so many stories out there where the contractor made an agreement to handle your project, took a deposit and then never returned.  Many of these stories are true, so don't let it happen to you.  In most cases, I personally don't give a deposit to subcontractors for work to be done.  If they want the money for materials, I buy the material for them.  Also keep in mind, good contractors have credit with their suppliers that gives them twenty to thirty days to pay after delivery.  So why else would they need money up front?  Exactly.  I don't know either.
Be Skeptical of Bargains
If you bid your project out to three or more contractors, you may find one bid is much lower than the rest.  So what do you do?  Don't just smile and hire the contractor thinking you got a great deal.  You always want to understand the differences and make sure each bid covers the entire scope of the project.  Some shady general contractors will give you a low price upfront with the intentions of driving up the price with change orders.  Check out the Armchair Builder Bid Sheets for a pro builder tool to easily compare pricing.
Never Ending Projects
Busy general contractors have to spread out their resources to keep things going.  This can slow your construction site to a crawl.  So make sure your project is a priority by including a timeline in the contract.  As a general contractor myself, I typically write in a contingency clause that lets me move on to another subcontractor if work doesn't meet the schedule.  You should talk this over with your attorney when reviewing the contract.  You don't want to use this clause unless absolutely necessary, but it's there to help motivate the contractor to keep the work moving.  You might want to look at our New Home Schedule Resource to better understand how the project should progress.
Last Minute Changes Will Kill Your Budget
According to Michael Kaplan at SmartMoney, your last minute changes are your contractor's retirement fund.  Whether your contractor is being completely fair with you or not, last minute changes are a hassle for everyone, they are costly, and they prolong your project.  Proper planning will prevent you from having changes in the first place and in doing so, will keep your contractor from being tempted to gouge you.  Some folks like to exercise their power to make changes throughout the process.  If this is you, be prepared to pay dearly for them.
Quality is Only Skin Deep
There are some contractors out there that go by the motto, "If it looks good, it is."  Unfortunately, there are many quality items that are hidden beneath the surface that will create nightmares if left out.  So it's important to hire contractors that are quality focused and stand behind their work.  It also doesn't hurt to perform quality checks yourself (check the e-Store for help) throughout the process.
Incompetent Subcontractors
General contractors hire subs to help them complete the work.  In some cases, the subcontractors may not be the best qualified for the job.  Taking on the role of the general contractor as an owner builder allows you to choose who does the actual work.  It's important for the owner to get involved with trade hiring in either case, whether you are performing the role of the general contractor or not, to make sure the pricing is fair and the best qualified company is used.
Hiring a full service general contractor to build or remodel your home can save you a lot of time and hassles.  However, it doesn't keep you from having to do any work.  Picking out a random general contractor, signing a contract, and then going away is a sure-fire recipe for disaster.  You can checkout the SmartMoney article here.  Photo by Blue Maui Photographers.
No tags